Imagine a bag, made with only the best parts of granola
100% premium whole ingredients – no fillers - no sugar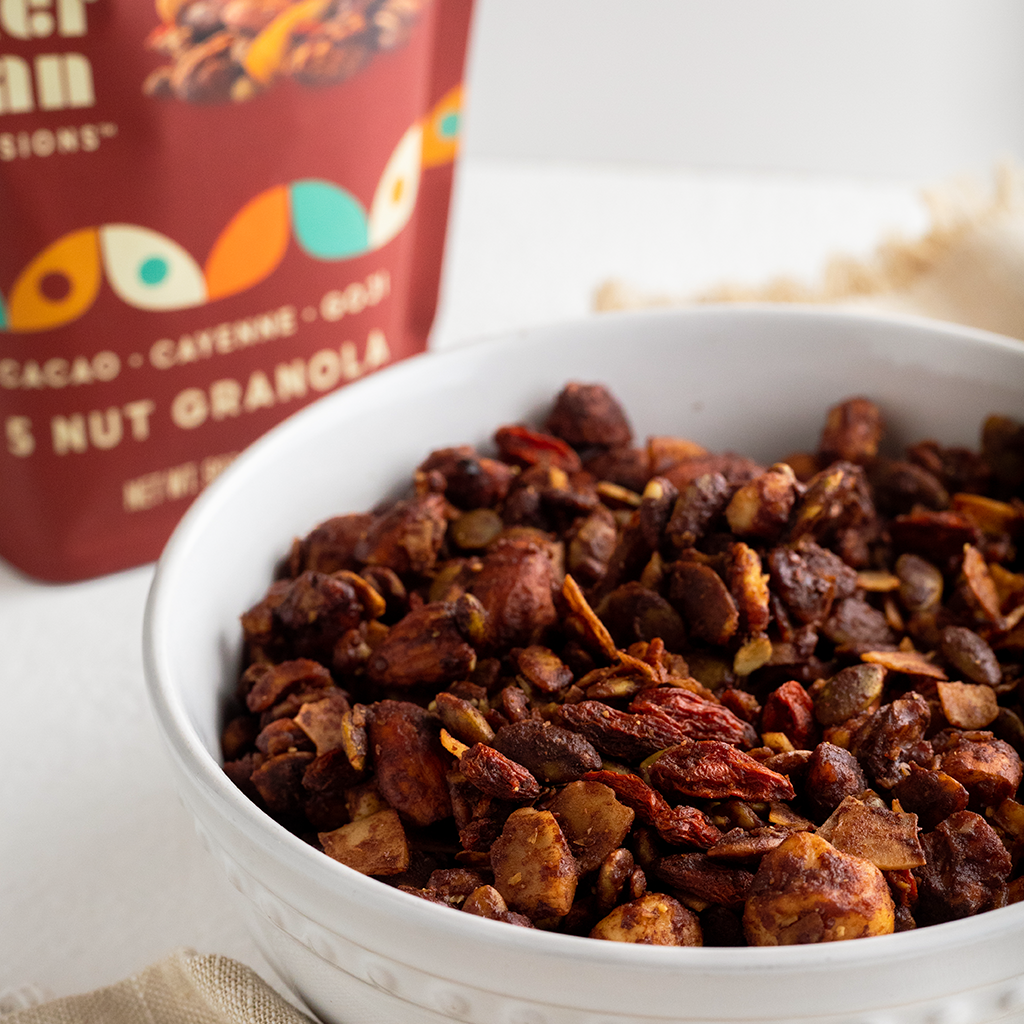 Chocolate and Spice and Everything Nice
Rich cacao dances with dried goji berries to the tune of hot cayenne pepper. A perfect winter performance.
They're talking with their mouths full
Small-batch baked in Tucson, AZ
Meet April and Earl, the team behind Better Than Provisions, a delicious product born out of the all-too-common problem of finding a healthy snack for an on-the-go life.
Explore Granola Better Than Any You've Ever Tried